How sequence of returns can make or break a portfolio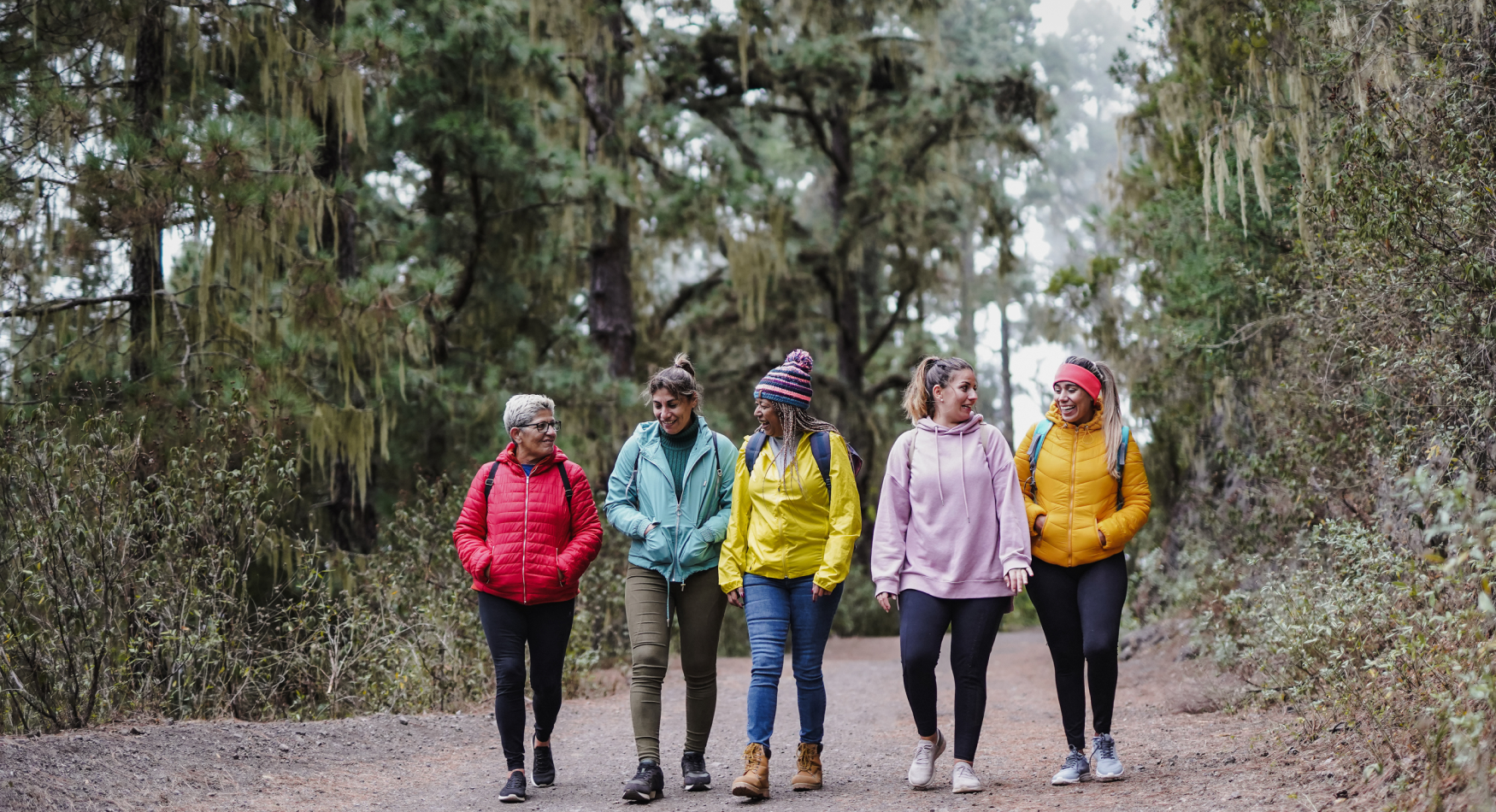 When you begin taking income from a portfolio, the subsequent sequence of returns can have a critical impact on its value over time. While early positive returns can help grow a portfolio to a point where it could withstand a downturn, early negative returns can cause a portfolio to lose value at a faster rate – jeopardizing your plans for future income.

Sequence of returns comparison
Say you invest $500,000 in the stocks that make up the S&P 500® and decide to take an initial withdrawal of $25,000 during your first year of retirement. In each of the following years, you increase that amount by 2% to account for inflation. The two scenarios below show how a poor sequence of returns early on can impact your portfolio over the years.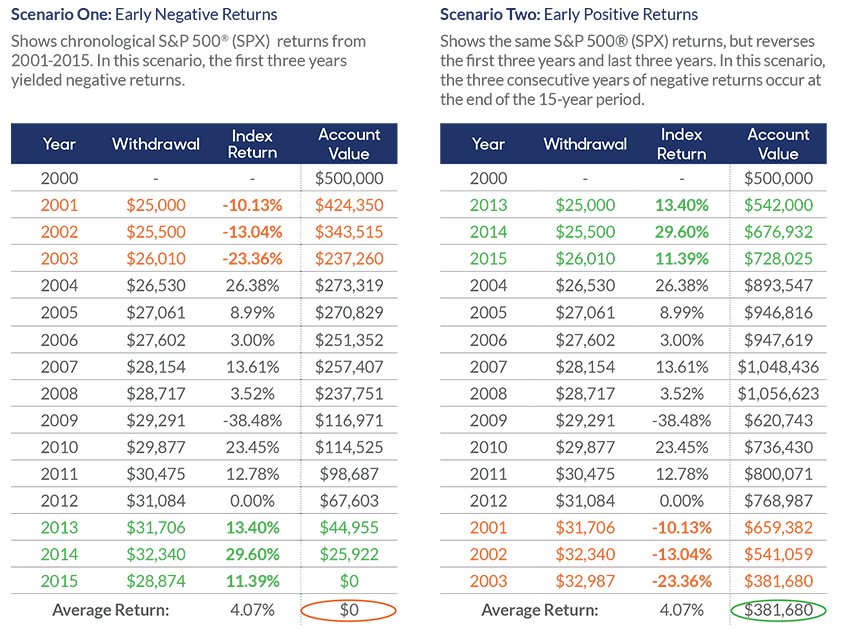 In both scenarios, the average return is the same. However, early negative returns caused the portfolio to deplete to $0 over fifteen years, where early positive returns left a portfolio balance of over $381,000.
Talk to your financial professional about how an annuity from MassMutual Ascend can help mitigate market risk and provide guaranteed income in retirement.
The S&P 500 Index is a product of S&P Dow Jones Indices LLC or its affiliates ("SPDJI") and has been licensed for use by MassMutual Ascend. Standard & Poor's® and S&P® are registered trademarks of Standard & Poor's Financial Services LLC ("S&P"); Dow Jones® is a registered trademark of Dow Jones Trademark Holdings LLC ("Dow Jones"); and these trademarks have been licensed for use by SPDJI and sublicensed for certain purposes by MassMutual Ascend. MassMutual Ascends products are not sponsored, endorsed, sold or promoted by SPDJI, Dow Jones, S&P, or their respective affiliates, and none of such parties makes any representation regarding the advisability of investing in such products nor do they have any liability for any errors, omissions, or interruptions of the S&P 500 Index.
Have questions?
Speak with an annuity expert for no pressure, thoughtful insight to help plan a perfectly protected retirement.
Find a Financial Professional
More About MassMutual Ascend